Stand Up Zipper Dog Treat Pouch Amazon:
Dog Treat Pouch Amazon con ventana es uno de los principales productos de Richest Pack Limited. La bolsa de embalaje de alimentos para mascotas de tratamiento de perros es un producto personalizado que puede imprimir su diseño y fabricarlo con el tamaño que necesita . Puede diseñar su logotipo y bellas imágenes que necesita para imprimir en las bolsas. Comida para perros Stand Up Pouches puede pararse solo porque es un fuelle inferior. El cierre con cremallera y el papel de aluminio de Stand Up Pouches se puede hacer con una ventana transparente, mostrando los productos al cliente.
Más detalles, por favor contáctenos directamente.
Pantalla del producto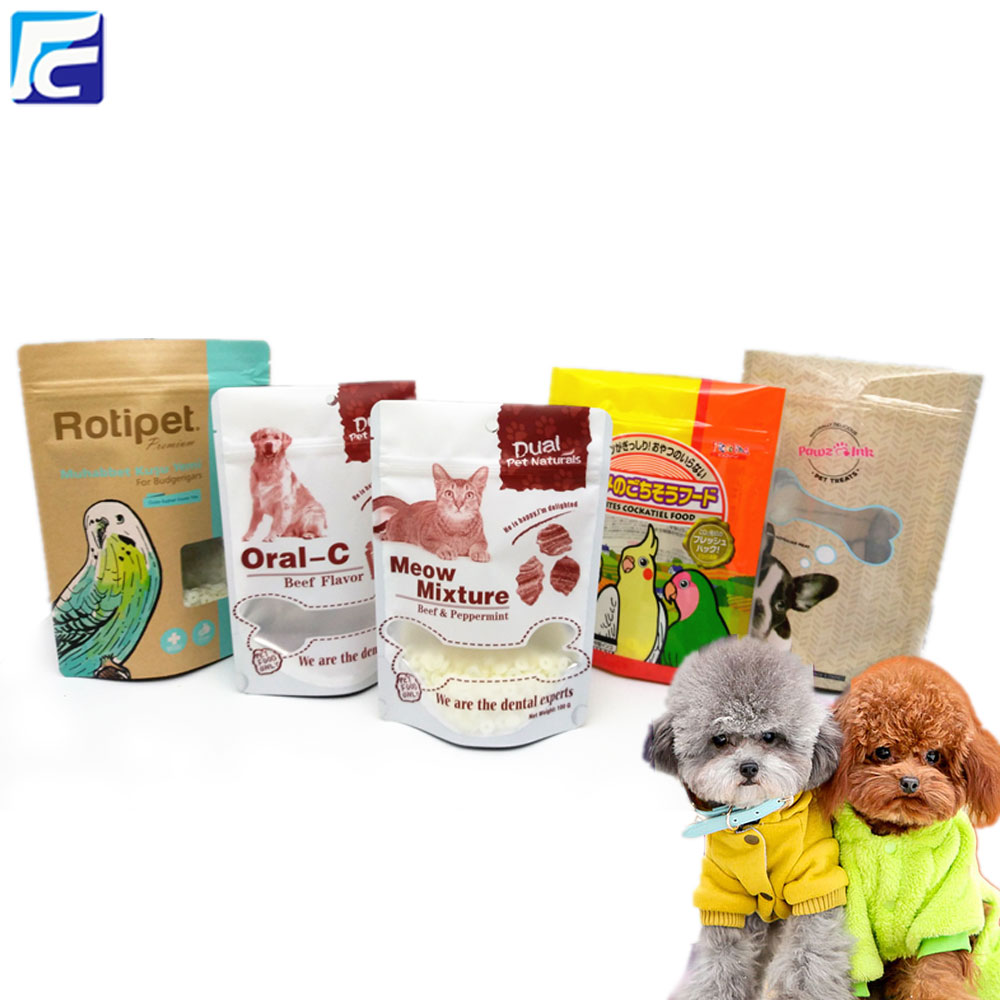 Bolsa de envasado de alimentos para mascotas de tratamiento de perros con ventana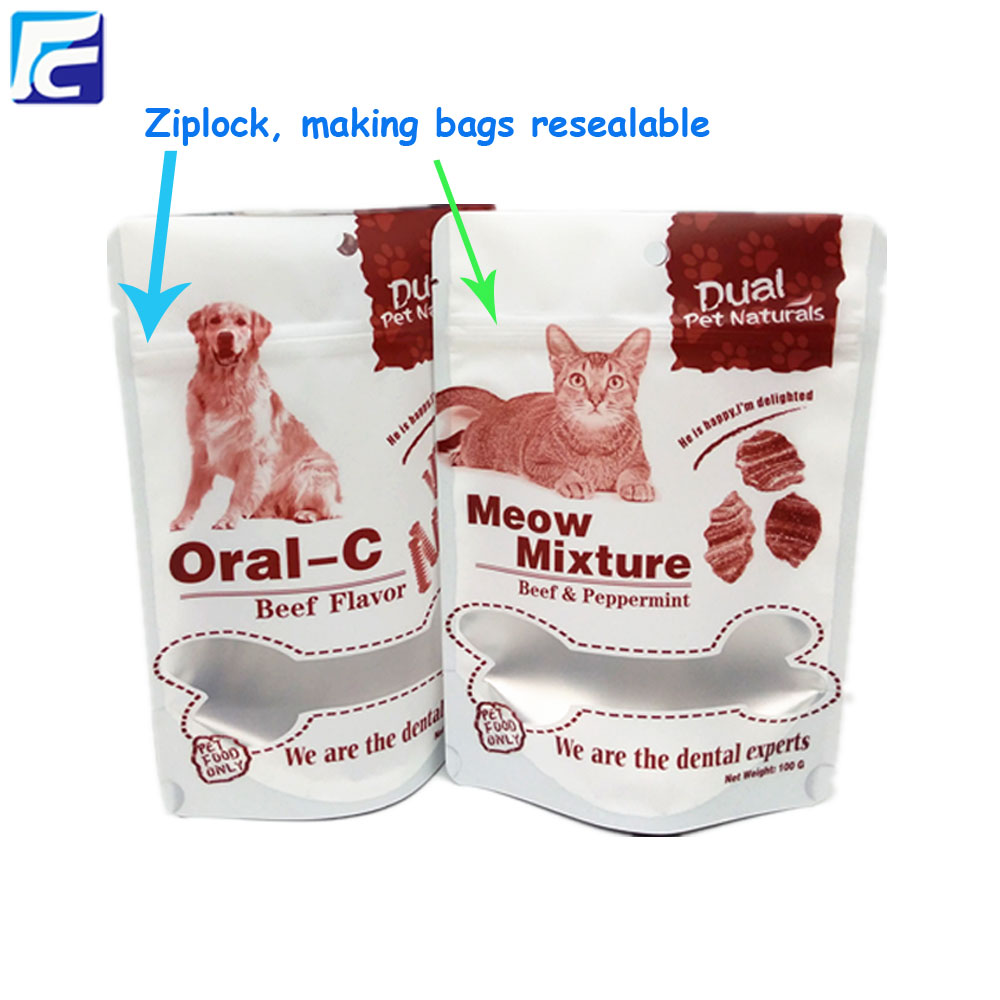 * Ziplock en la parte superior, haz las bolsas resellables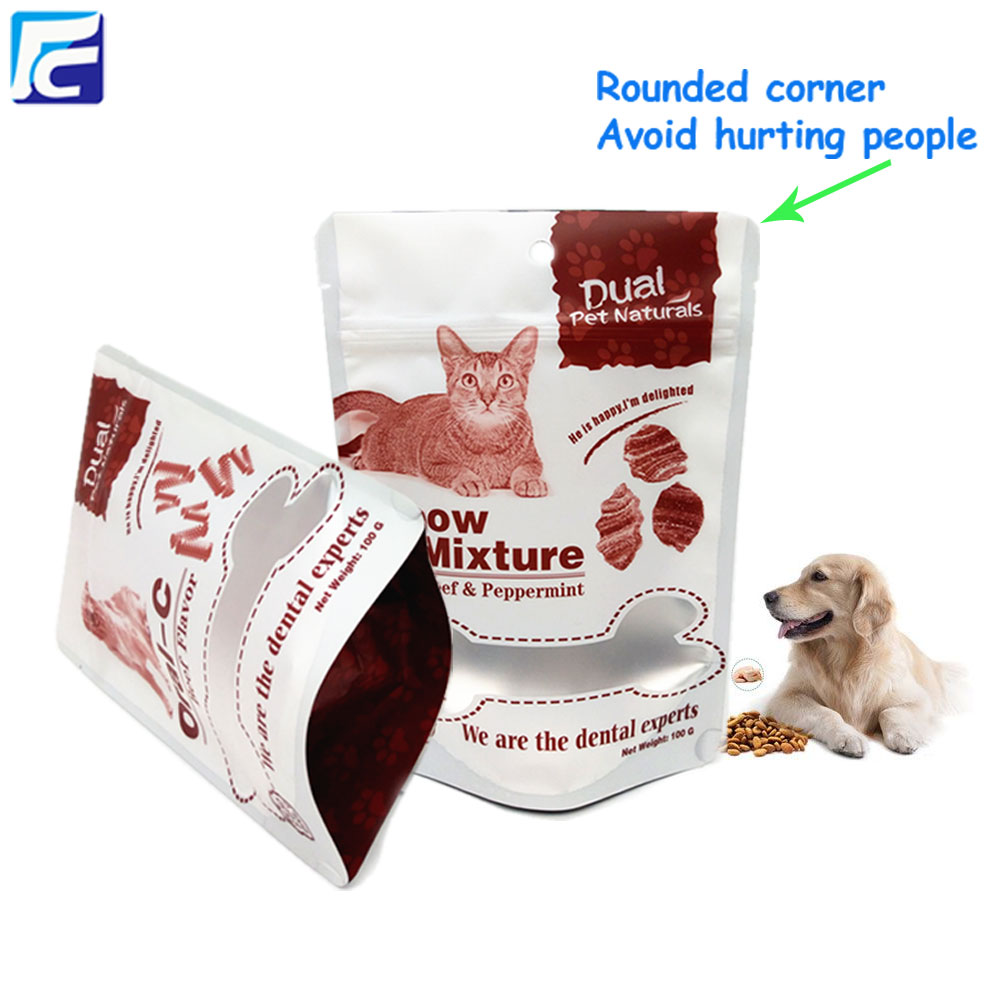 * Esquina redondeada, evite lastimar a la gente.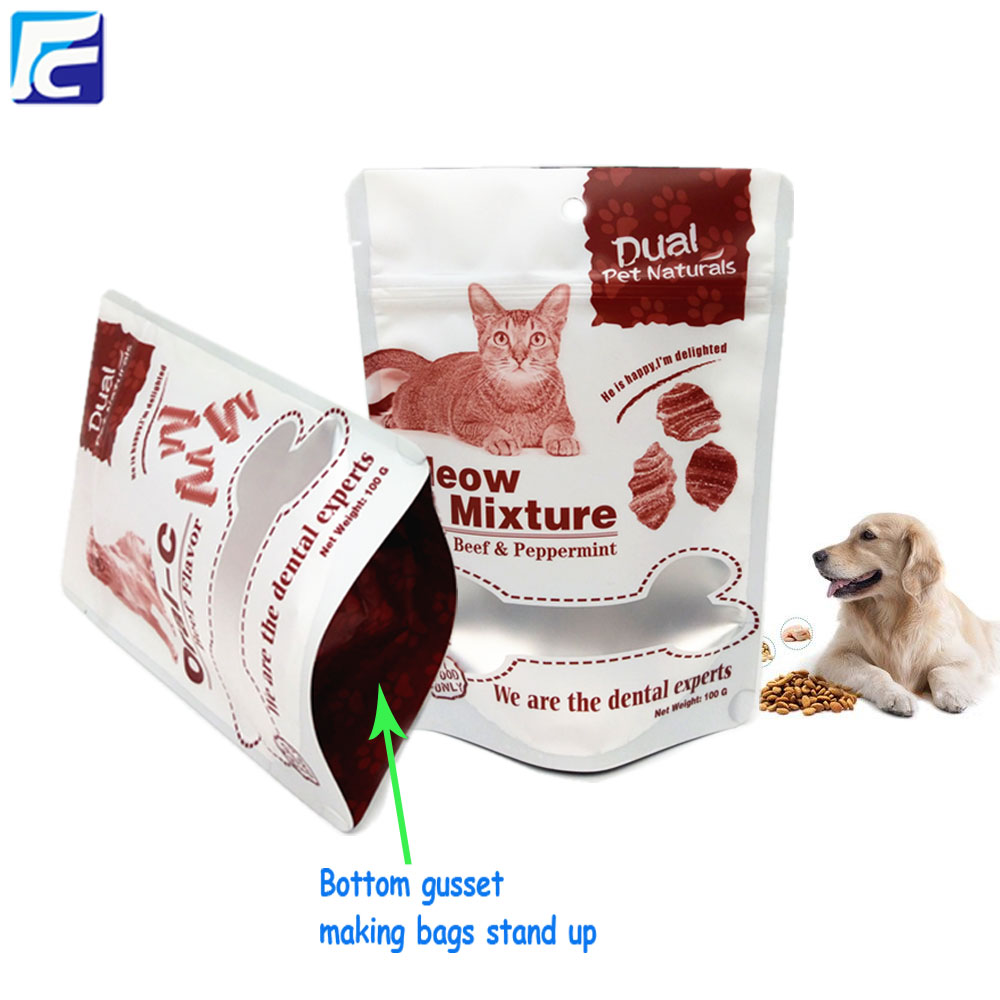 * El invitado inferior hace las bolsas autoestables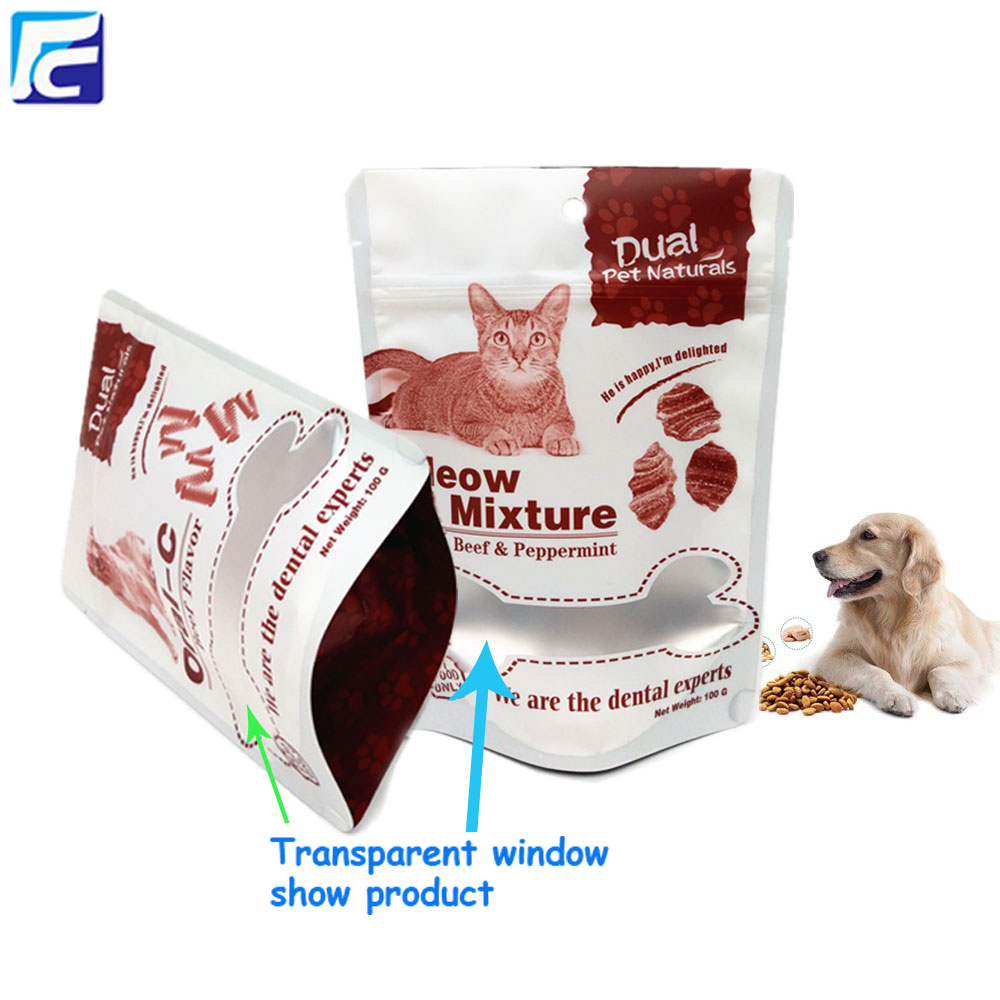 * Ventana transparente, mostrar producto.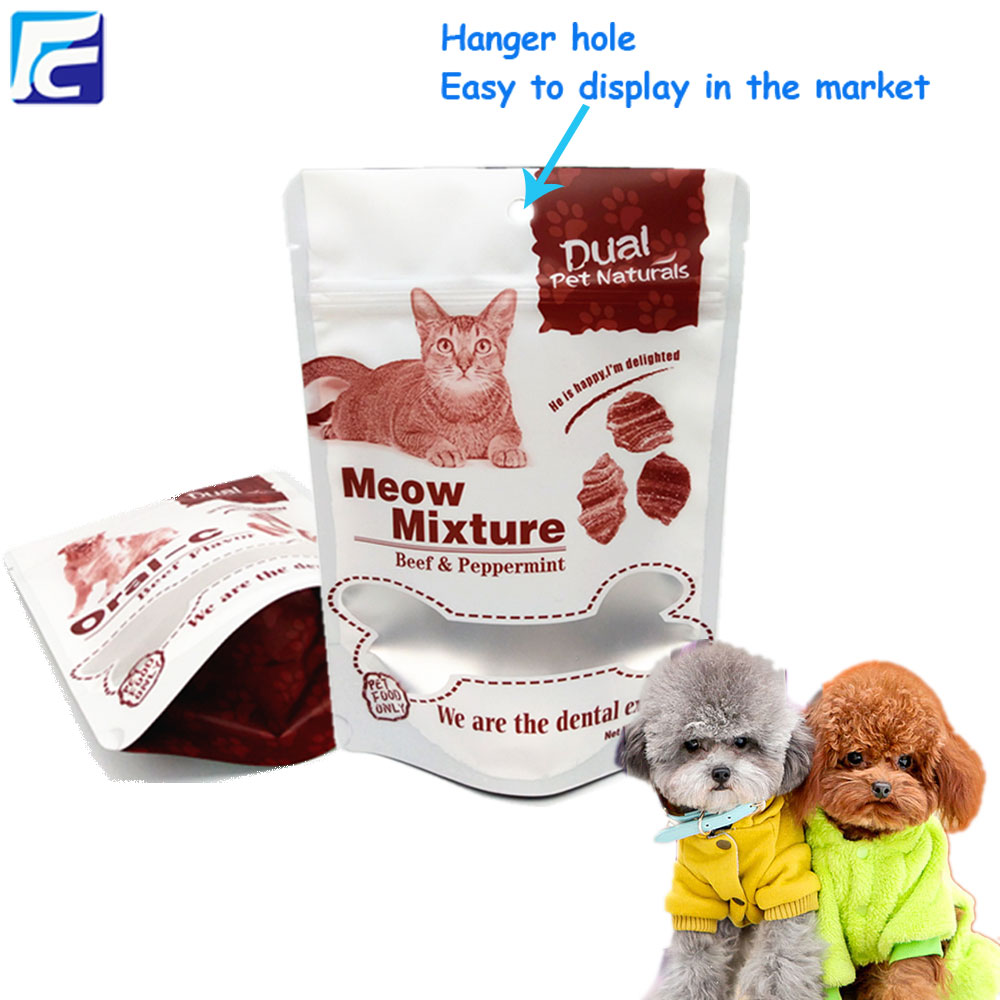 * Agujero de suspensión, fácil de visualizar en el mercado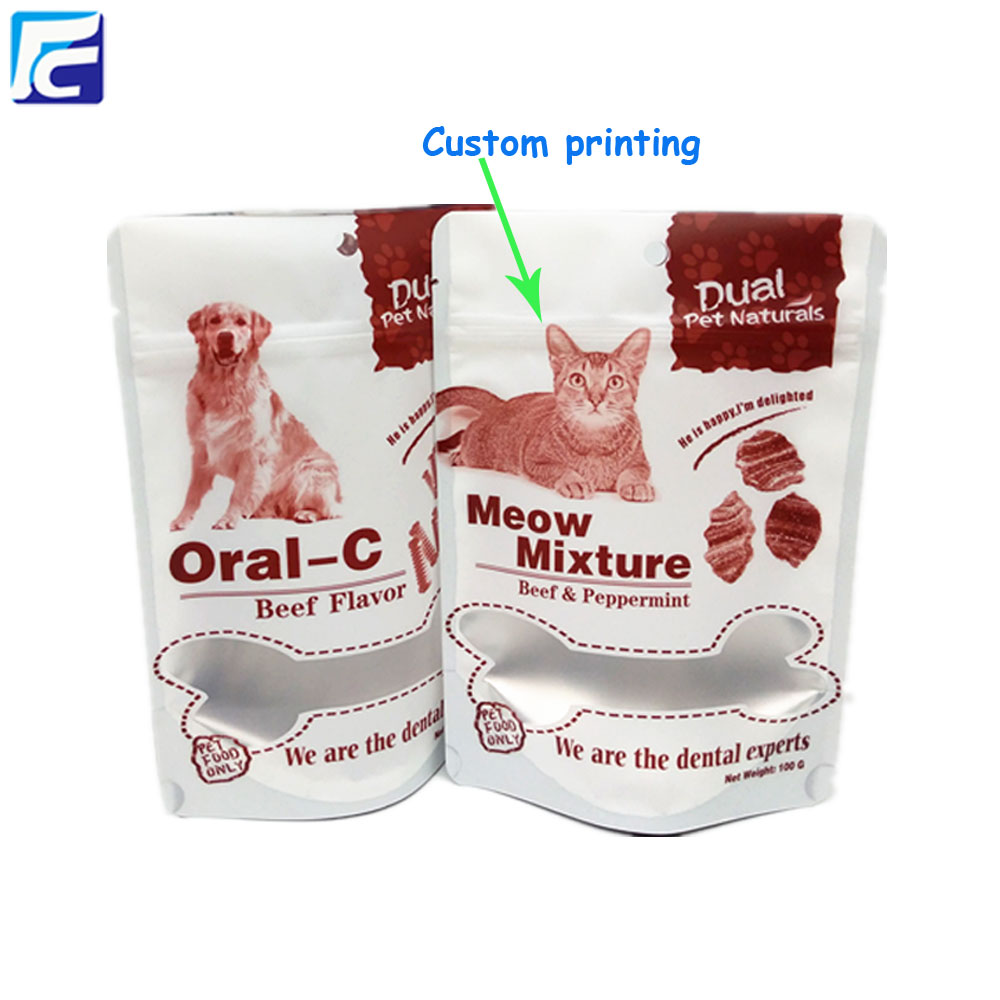 * Impreso personalizado

Name

Stand Up Zipper Dog Treat Pouch Amazon

Material Options
Food grade material MOPP/VMPET/PE or customized
Size
Customize
Color
CMYK/Pantone
MOQ
10,000 pcs
Delivery time
7-15 days
Term of payment
TT,western union or Paypal
Port of Loading
Shenzhen or HK
Accessory
Tear notch,MATT or glossy printing surface,zipper,Spout
Feature
OEM custom print available, up to 9 colors
Excellent barrier against air, moisture & puncture
Foil and ink used is environmentally friendly
User-friendly, smart self-standing & large capacity display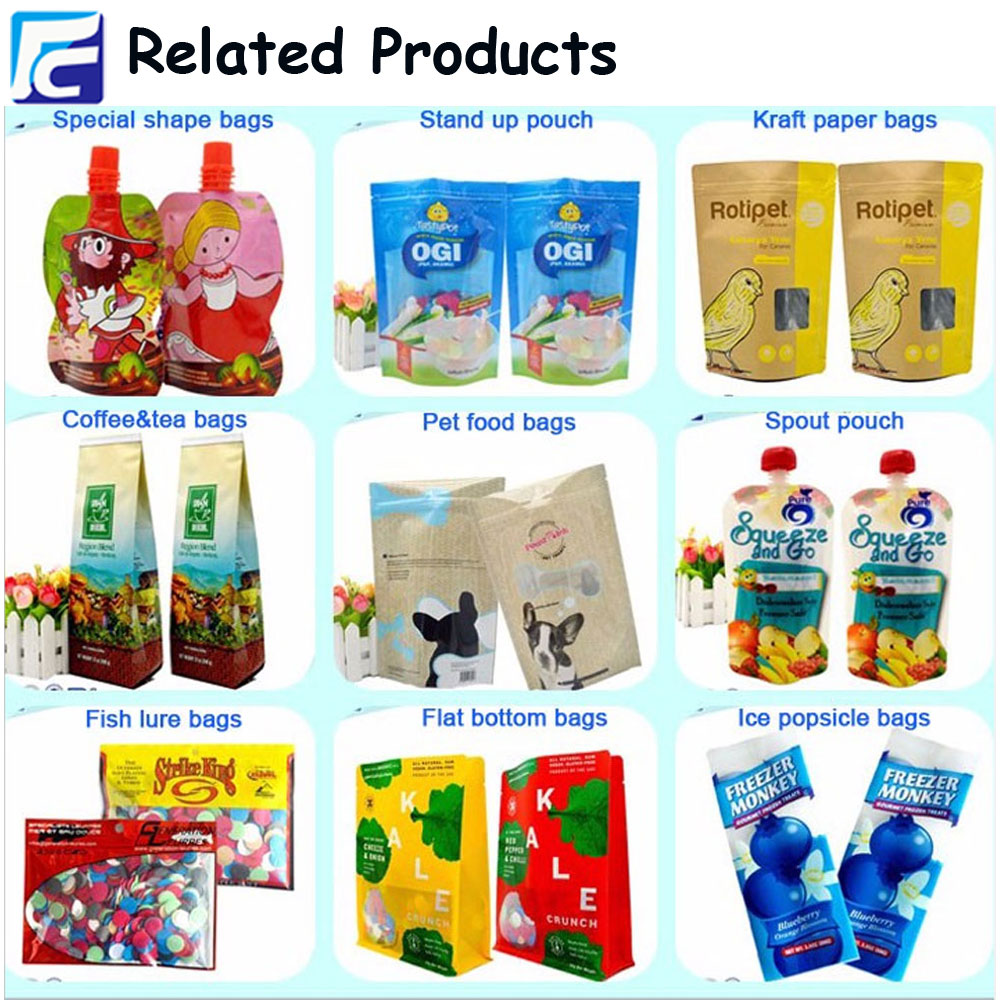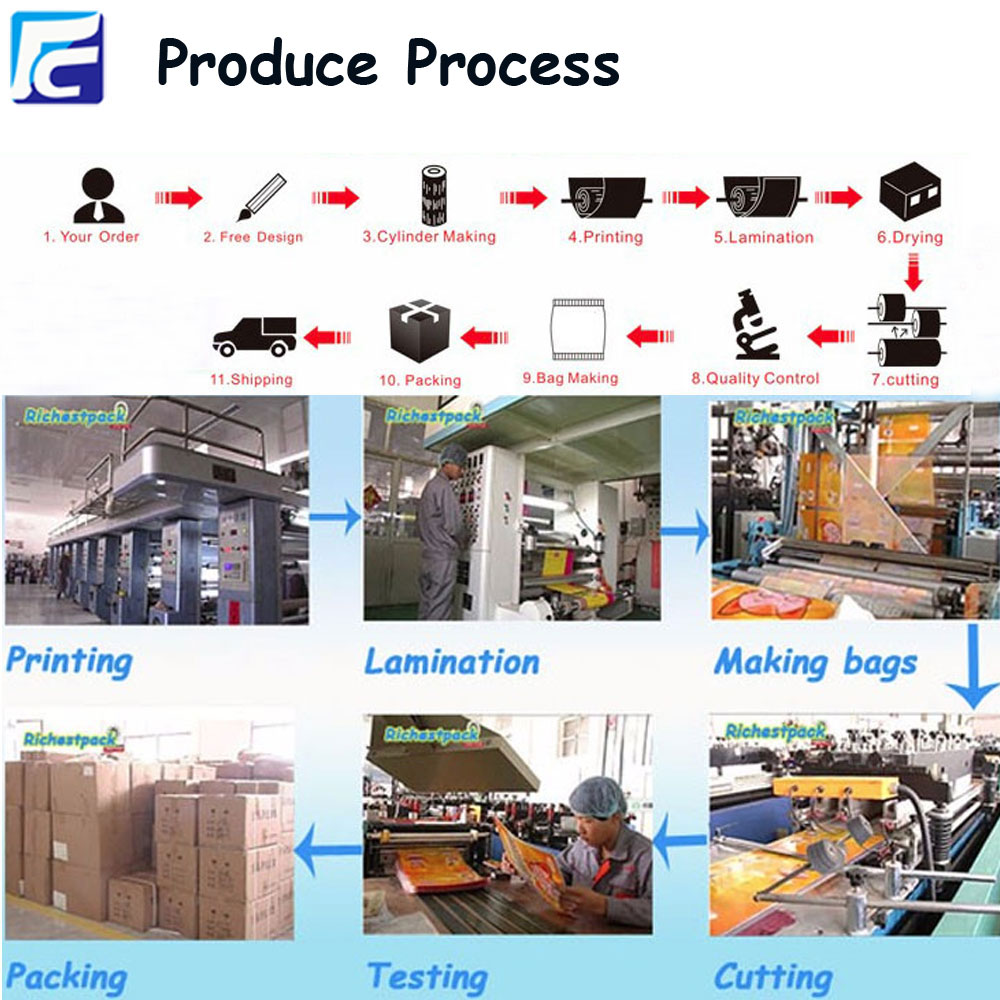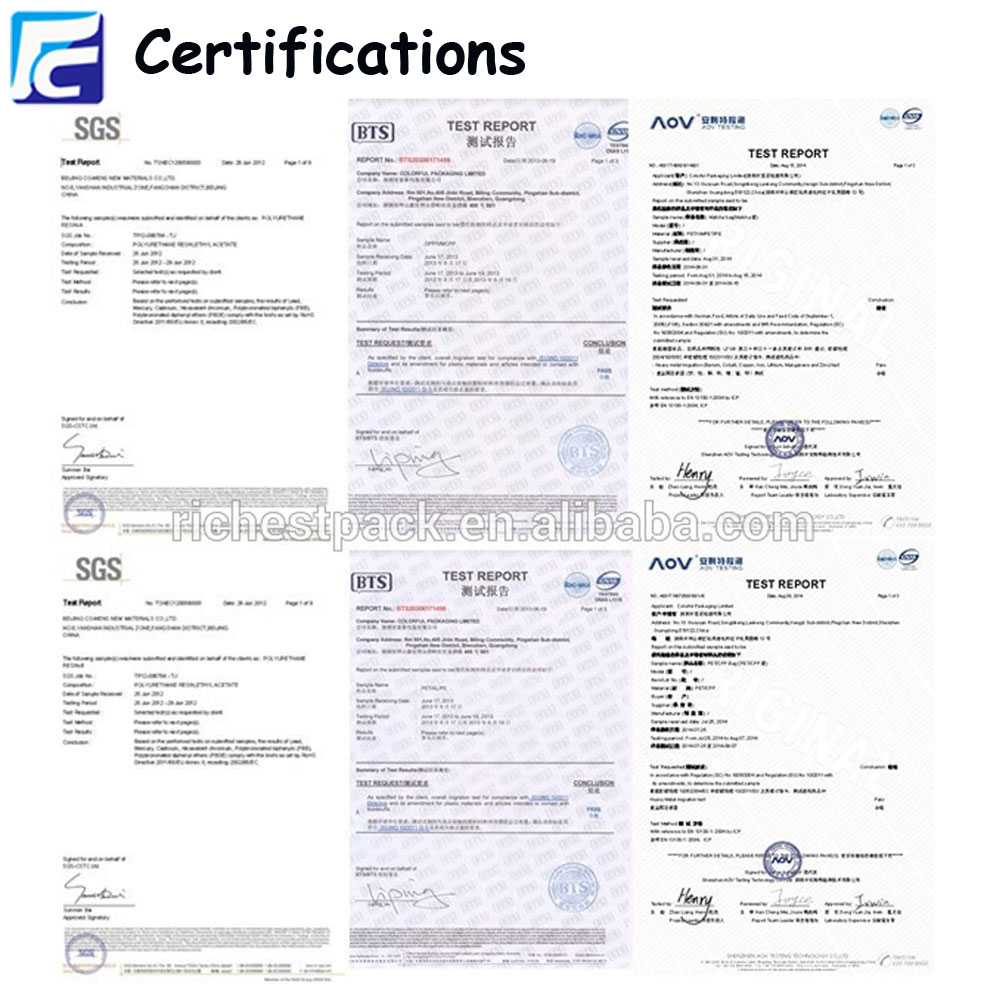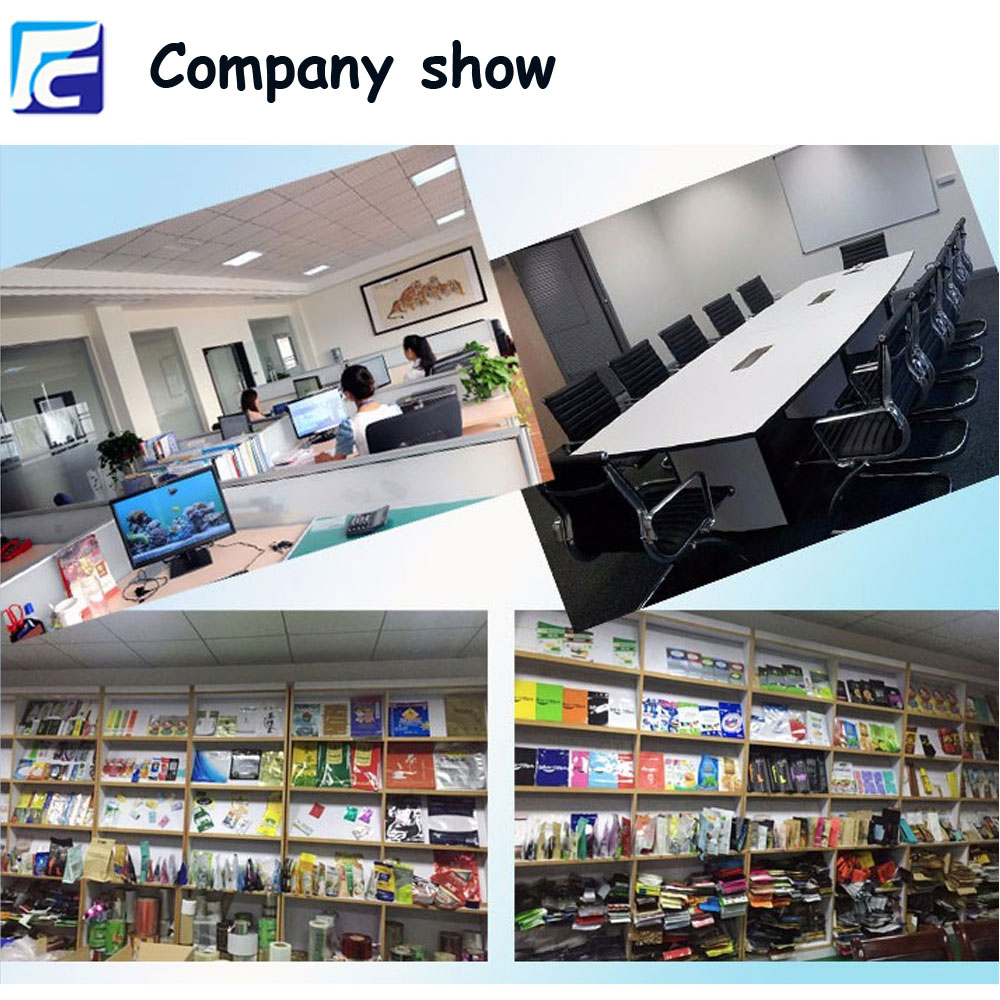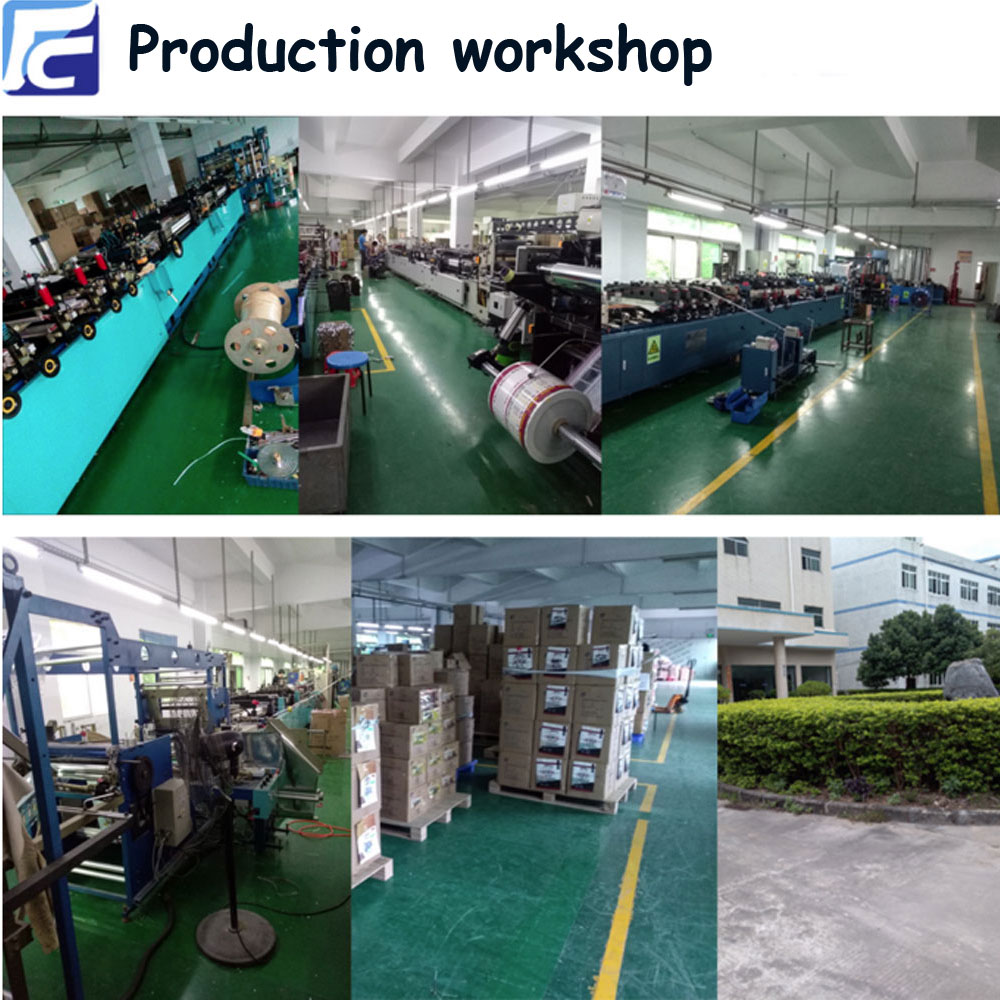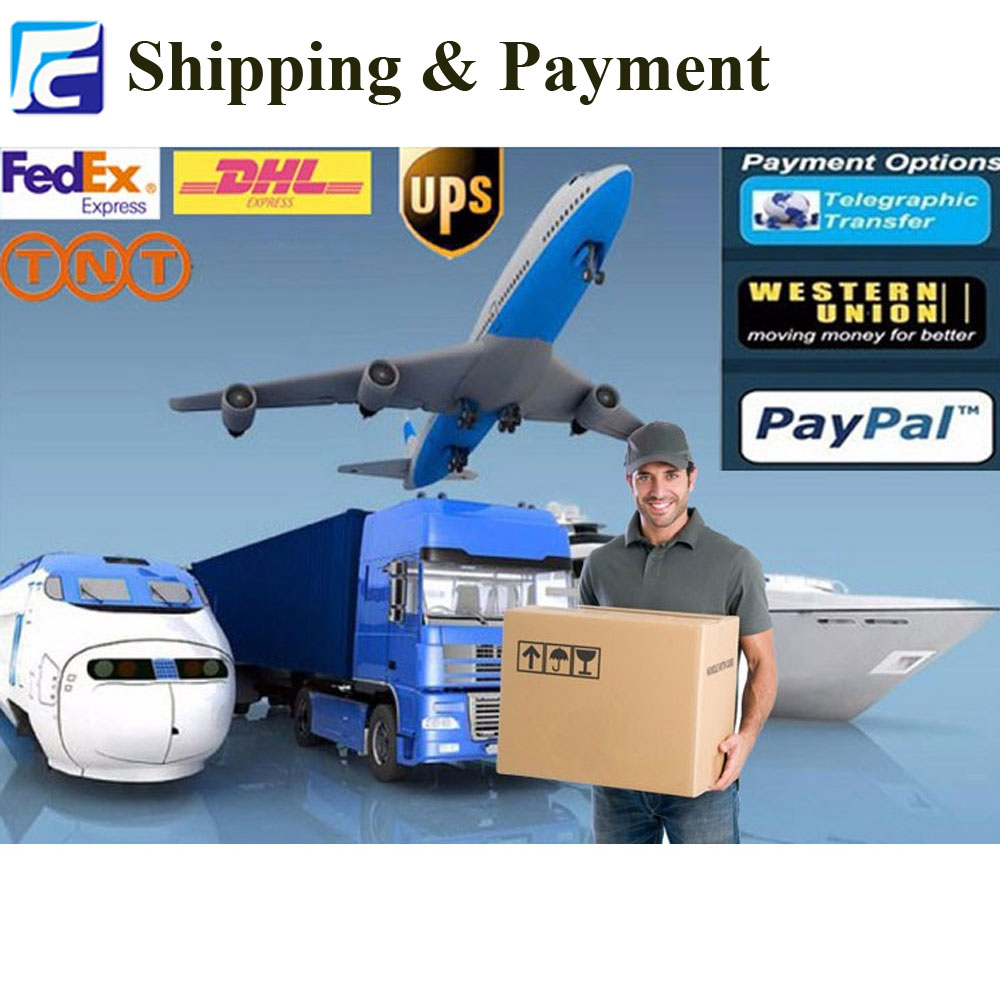 Nuestras ventajas
1. Impresión vivaz del grabado
2. Precio competitivo y razonable
3. Tecnología avanzada
4. Alta calidad de nuestros productos
5. Entrega rápida
6. Mejor servicio
7. Gran reputación en esta línea
8. Maravilloso equipo
9. Trabajadores apasionados aquí
10. Máquina de alta tecnología
Preguntas más frecuentes
Q1: ¿cómo puedo obtener una muestra para verificar su calidad?
A1: después de la confirmación del precio, siempre estamos encantados de enviarle muestras gratis para comprobar nuestra calidad.
Si necesita imprimir sus muestras de diseño personalizado, le cobraremos entre $ 80 y $ 200 para cubrir el costo.
Q2: ¿cuánto tiempo puedo esperar obtener la muestra?
A2: Después de pagar la carga expresa, las muestras serán enviadas a su correo expreso y llegan a 3- y 7 días.
Si necesita imprimir sus muestras de diseño personalizado, las muestras estarán listas para llegar en 7 ~ 10 días.
Q3. ¿Cuál es la información si le hago saber si deseo obtener una cotización completa?
R3: Generalmente necesitamos la siguiente información para citar: (1) Tipo de bolsa (2) Tamaño Material (3) Espesor (4) Colores de impresión (5) Cantidad . Bienvenido a su consulta
Q4. Cuando creamos nuestro propio diseño artístico, ¿qué tipo de formato está disponible para usted?
A5: intente enviar el formato de PSD, AI, CDR o PDF con archivos de alta definición y capas separadas.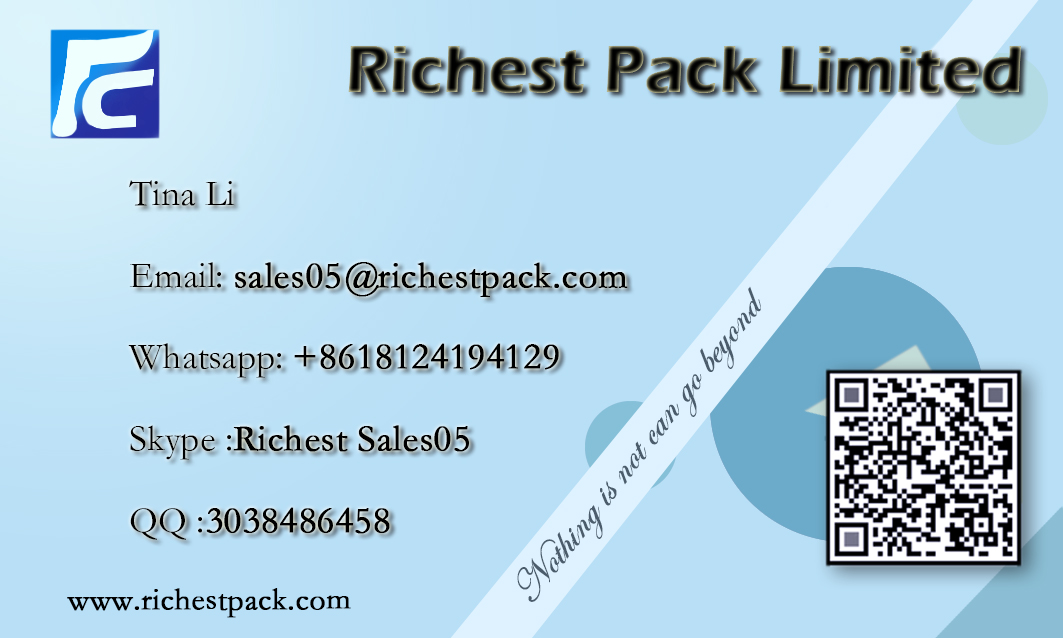 Grupos de Producto : Bolsas para bolsas de golosinas para mascotas